Option 1
Flexible Spending Account (FSA) / Health Savings Account (HSA)
A Flexible Spending Account (FSA), and its related Health Savings Account (HSA), are employer-sponsored benefits that enable you to pay for eligible medical expenses on a pre-tax basis. You can pay for many of our services using your pre-tax health account. Qualified services include: medical weight loss program, bio-identical hormone replacement, Botox for migraines, adult acne treatments, laser skin resurfacing, teen acne treatments, and medical-grade skincare (as part of a qualified treatment program).
Option 2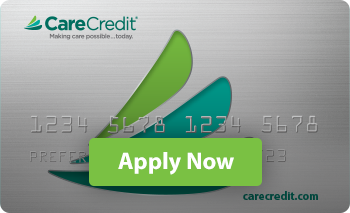 Up to 12 months in interest-free financing at www.carecredit.com.
Option 3
In-House Payment Plan :: 90 Days, No Credit Check, Interest-Free Payments
Pay for treatments and packages with our easy-pay plan. Pay 1/3 of total service or package fee at the time of your first treatment and pay the remainder due within 90 days using a credit card, debit card or post-dated checks. Subject to Management's approval.
Call us for information on financing personal treatment plans or to schedule a complimentary consultation.